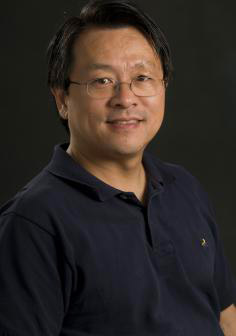 Professor
pkwon@egr.msu.edu
(517) 355-0173
Education
Ph.D., Mechanical Engineering, University of California at Berkeley 1994
M.S., Mechanical Engineering, Massachusetts Institute of Technology 1985
B.S.E. Mechanical Engineering, University of Michigan 1983
Departments
Mechanical Engineering
Biography
Professor Kwon's research and teaching focus on material issues in design and manufacturing; manufacturing processes; mechanical behavior of materials; microstructured and graded materials; continuum mechanics.
Awards
Michigan Campus Compact Faculty/Staff Community Service Awards (2006)
Withrow Teaching Excellence Award at MSU (2000)
Select Publications
Li, S., Sneller, A., Kwon, P., 2008, "Fabrication of Alumina/Zirconia Functionally Graded Material: From Optimization of Processing Parameters to Phenomenological Constitutive Models," Materials Science and Engineering A, in press.
Olortegui-Yume, J. and Kwon, P., 2007, "Tool Wear Mechanisms in Machining," International Journal of Machining and Machinability of Materials, 2, 3/4, pp. 316-334.
Olortegui-Yume, J. and Kwon, P., 2007, "Crater Wear Evolution in Multilayer Coated Carbides during Machining Using Confocal Microscopy," Journal of Manufacturing Processes, 9, 1, pp. 47-60.
Request Brochure
To learn more about Michigan State University's online master's programs in engineering and download a free brochure, fill out the fields below to request information. You can also call us toll-free at (888) 351-8360.