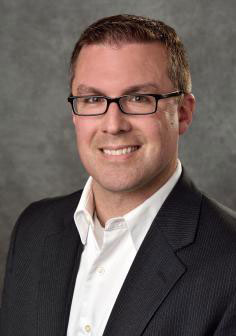 Associate Professor of Transportation Engineering
gatestim@egr.msu.edu
(517) 353-7224
Timothy J. Gates received his Ph.D. from the University of Wisconsin-Madison in 2007 and was on the faculty at Wayne State University from 2007-2015. Gates has extensive research experience in traffic safety (including pedestrians and bicyclists), traffic control devices, driver behavior, roadside corridor planning and transportation economics. Since 2007, he has served as principal investigator or co-PI on 72 competitive grants with total collective extramural funding exceeding $13.3 million.
Gates' primary area of expertise is evaluating behavioral effects associated with various countermeasures or policies related to traffic safety or traffic operations, including speed limits, rumble strips, traffic control device enhancements and pedestrian/bike treatments. In this realm, he has led or co-led projects in the assessment of speed limit policies, signal timing strategies (including dilemma zones and railroad interconnections), work zone safety strategies, visibility of signs and marking treatments, development of safety performance functions, and evaluating countermeasures such as rumble strips, cable barriers and curve warning technologies. His work has been acknowledged with numerous awards, including three Best Paper awards from the Transportation Research Board Committee on Pedestrians and Committee on the Operational Effects of Geometrics.
Select Publications
Verma, R., Saedi, R., Zockaie, A., Gates, T. (2019). "Behavioral Analysis of Drivers Following Winter Maintenance Trucks Enabled with Collision Avoidance System." Transportation Research Record.
Stapleton, S., Ingle, A., Gates. T. (2019). "Speed-Related Characteristics Contributing to Vehicle-Deer Crashes on Rural Two-Lane Roadways." Transportation Research Record.
Stapleton, S., Ingle, A., Chakraborty, M., Gates, T., Savolainen, P. "Safety Performance Functions for Rural 2-Lane County Road Segments." Transportation Research Record.
Kay, J., Gates, T., Savolainen, P. (2017). "Raising Speed Limits on Rural Highways: A Process for Identification of Candidate Non-Freeway Segments." Transportation Research Record.
Request Brochure
To learn more about Michigan State University's online master's programs in engineering and download a free brochure, fill out the fields below to request information. You can also call us toll-free at (888) 351-8360.