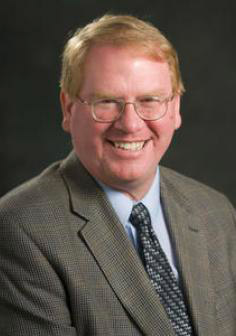 Professor
grotjohn@egr.msu.edu
(517) 353-8906
Education
Ph.D., Electrical Engineering, Purdue University 1986
M.S., Electrical Engineering, University of Minnesota 1984
B.E.E., Electrical Engineering, University of Minnesota 1982
Departments
Electrical and Computer Engineering
Biography
Grotjohn's research interests include the modeling, design, diagnostics, and applications of plasma-assisted materials processes and processing machines. A strong focus of his work is the use of models, including electromagnetic, plasma dynamic, and plasma chemistry models, for the design and control of microwave plasma reactors used for materials processing. Specific processes studied have included diamond chemical vapor deposition (CVD), amorphous carbon deposition, semiconductor etching, and microwave-generated plasma discharges operated as ion and radical sources. In coordination with the modeling studies are his plasma diagnostic studies. His recent work looks in particular at mini- and micro-scale plasma discharges and their application.
Awards
Withrow Exceptional Service Award
Withrow Teaching Excellence Award
Select Publications
R. Ramamurti, M. Becker, T. Schuelke, T. Grotjohn, D. Reinhard, G. Swain and J. Asmussen "Boron doped diamond deposited by microwave plasma-assisted CVD at low and high pressures," Diamond and Related Materials, 2007, doi: 10.1016/j.diamond.2007.08.042.
D. T. Tran, W.-S. Huang, J. Asmussen, T. A. Grotjohn, and D. Reinhard, "Synthesis of ultrananocrystalline diamond films by microwave plasma-assisted chemical vapor deposition," accepted as an invited paper for the special issue (nanocrystalline diamond) of New Diamond and Frontier Carbon Technology, Japan, 2007.
Request Brochure
To learn more about Michigan State University's online master's programs in engineering and download a free brochure, fill out the fields below to request information. You can also call us toll-free at (888) 351-8360.