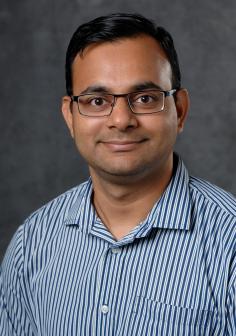 Associate Professor
Education
Ph.D., Mechanical Engineering, University of California, Santa Barbara 2012
M.A., Statistics, University of California, Santa Barbara 2012
M.S., Mechanical Engineering, University of California, Santa Barbara 2011
B.Tech., Mechanical Engineering, Indian Institute of Technology, Bombay 2007
Biography
Professor Srivastava's research interests include shared human-machine autonomy, networked multi-agent systems and mathematical neuroscience.
Select Publications
V. Srivastava and N. E. Leonard. Collective Decision-Making in Ideal Networks: The Speed-Accuracy Tradeoff. IEEE Transactions on Control of Network Systems. 1(1):121-132, 2014
P. Reverdy, V. Srivastava, and N. E. Leonard. Modeling Human Decision-making in Generalized Gaussian Multi-armed Bandits. Proceedings of the IEEE. 102(4):544-571, 2014
V. Srivastava, R. Carli, C. Langbort, and F. Bullo. Attention Allocation for Decision Making Queues. Automatica. 50(2):378-388, 2014
V. Srivastava, F. Pasqualetti, and F. Bullo. Stochastic Surveillance Strategies for Spatial Quickest Detection. International Journal of Robotics Research, 32(12):1438-1458, 2013
Request Brochure
To learn more about Michigan State University's online master's programs in engineering and download a free brochure, fill out the fields below to request information. You can also call us toll-free at (888) 351-8360.