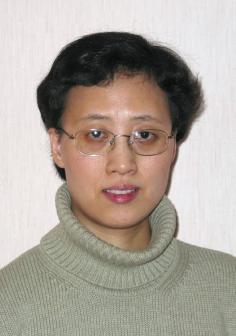 Professor
tongli@egr.msu.edu
(517) 355-7688
Education
Ph.D., Electrical and Computer Engineering, Auburn University 2000
M.S., Electrical and Computer Engineering, Auburn University 1998
Biography
Professor Li's research interests lie in wireless security, cognitive networks, wireless sensor networks, cyber-physical systems, wireless communications, digital signal processing and information theory. Current projects in Professor Li's BAWC (Broadband Access and Wireless Communication) Lab include: highly efficient and reliable communication system design, multi-layer techniques for secure communications under hostile environments, secure cyber-physical communication systems and security issues in cognitive networks.
Select Publications
Huahui Wang, Lei Zhang, Tongtong Li, and Jitendra Tugnait, Spectrally efficient jamming mitigation based on code-controlled frequency hopping, IEEE Transactions on Wireless Communications, 2011, in press.
Leonard Lightfoot, Lei Zhang, Jian Ren and Tongtong Li, Secure Collision-Free Frequency Hopping for OFDMA Based Wireless Networks, EURASIP Journal on Advances in Signal Processing, vol. 2009 (2009), doi: 10.1155/2009/361063
Qi Ling and Tongtong Li, Message-Driven Frequency Hopping—Design and Analysis, IEEE Transactions on Wireless Communications, vol. 8, No. 4, April 2009, pages: 1773-1782.
Huahui Wang and Tongtong Li, Hybrid ALOHA: A Novel MAC Protocol, IEEE Transactions on Signal Processing, vol. 55, pp: 5821-5832, Dec. 2007.
Request Brochure
To learn more about Michigan State University's online master's programs in engineering and download a free brochure, fill out the fields below to request information. You can also call us toll-free at (888) 351-8360.